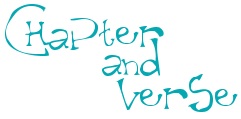 Written by: David Ehrman and Sean Roche


Carmen Sandiego steals literary items in this episode. She is writing her memoirs, "The Biggest Crimes of all Time", and needs a little inspiration. Carmen comes up with an ending by stealing all of CrimeNet's files.






I am still working on this...


Copenhagen, Denmark

Carmen Sandiego attempts to steal a statue of the Little Mermaid.
London, England

Carmen Sandiego steals Charles Dickens' ink well.
Hannibal, MO, USA

Henchwoman Paige Turner steals Mark Twain's writing desk.
India

Ruins like the one described in "The Jungle Book" by Rudyard Kipling is stolen [crime not shown].
Maienfeld, Switzerland

Items recovered, Carmen Sandiego escapes yet again.