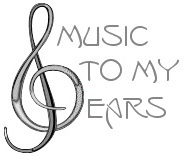 Written by: Doug Molitor


"Oh, man! That's the worst thing I ever heard!" -- Zack

Carmen steals musical instruments and the talent of their owners. Why does she do this? She has found a way of transferring talent from one person to another. Carmen uses some kind of net to help her two talentless henchwomen.





Sydney, Australia

Carmen Sandiego steals the Sydney Opera House.
Vienna, Austria

Carmen Sandiego, Clair E. Net, and Cora Net steal Sebastian Keye's Stradivarius violin and his talent at the State Opera House.
Rio de Janeiro, Brazil

Leora Vincent's voice and 2 of her opera gowns stolen by Carmen. Her pianist Rajiv's talent and metronome also stolen.
Venice, Italy

All items, including the talent, are recovered.